How Long Does It Take to Overcome Addiction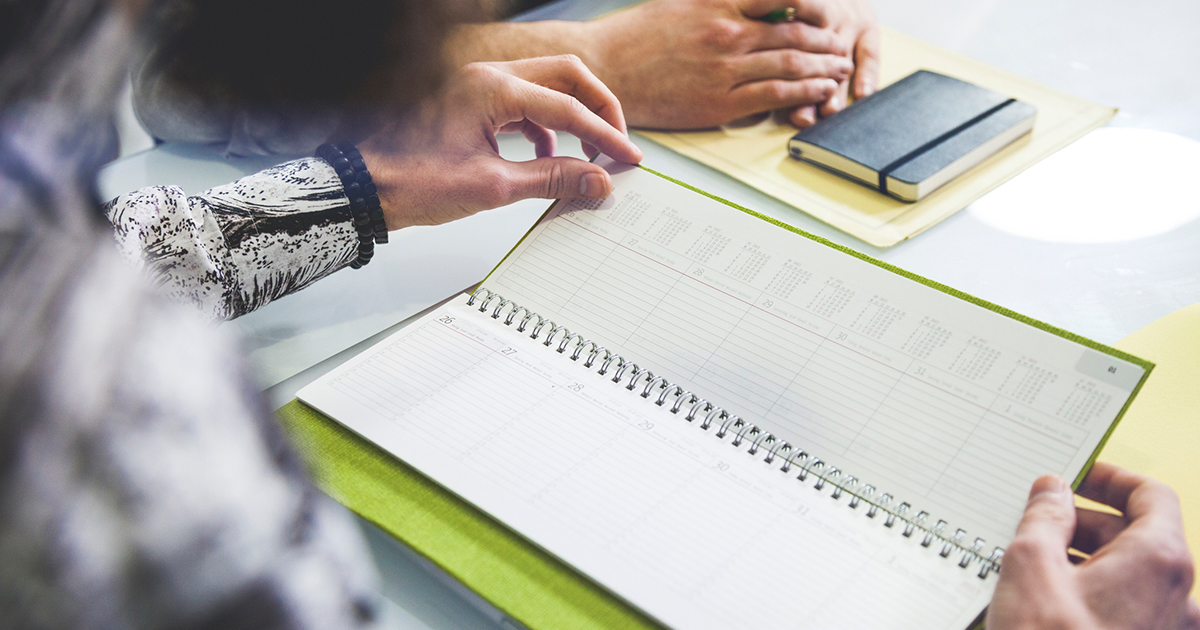 An addiction can be defined as a chronic, relapsing brain disorder characterized by the compulsive need to use a drug or engage in an activity despite any negative consequences. Addiction is not just limited to drugs but can also include behavioral activities such as gambling, sex, and food. These activities are not inherently harmful, but the consequences can be devastating when they become an addiction.
Any addiction is challenging to overcome, regardless of anyone's purest intentions to reverse course. These are complex disorders that involve behavioral, environmental, and biological factors that are too difficult to tackle in a single setting. It is not just as simple as deciding to stop doing something; many physical and mental hurdles can make addiction recovery a long and challenging process.[1]Sinha R. (2008). Chronic stress, drug use, and vulnerability to addiction. Annals of the New York Academy of Sciences, 1141, 105–130. https://doi.org/10.1196/annals.1441.030
How long does it take to overcome addiction? The answer is far more nuanced and complex than one may think. By fully understanding the nature of addiction and the challenges of overcoming it, we can better understand why addiction recovery takes so long and how this could apply to your situation.
What Are the Challenges of Overcoming Addiction?
Addiction is a complex disorder that does not respond well to one-size-fits-all treatment. This means that overcoming addiction can be a long and challenging process.[2]Laudet, A. B., Savage, R., & Mahmood, D. (2002). Pathways to long-term recovery: a preliminary investigation. Journal of psychoactive drugs, 34(3), 305–311. … Continue reading
There are many challenges that a person faces when trying to overcome addiction:
Behavioral challenges: People who are addicted to things have typically been doing it for a long time. This can lead to bad habits and behaviors that they may not even realize they are doing. This can include lying and manipulating others, making excuses for their behavior, or blaming others for their problems.
Psychological challenges: The psychological effects of addiction can be just as challenging as the behavioral challenges. People who are addicted to things often have low self-esteem and self-worth, making it difficult to stop doing what they are addicted to. It may also cause them to feel anxious or depressed, making the addiction even more difficult to overcome.
Physical challenges: Some people are exceptionally physically dependent on things they are addicted to. This can lead to withdrawal symptoms that make quitting difficult for them. Some of the most severe and harmful withdrawals occur when addicted to drugs and alcohol.
If you or someone you know is addicted to something, it's important to remember that treatment can help. You don't have to overcome your addiction on your own, and you don't have to live with it forever.
How Long Does It Take to Overcome Addiction?
This is a difficult question to answer, as it depends on the person and their addiction. Some addictions are easier to overcome than others, and some people require more treatment than others. The type of effort required to achieve overcoming addiction may involve:
Frequent reading of literature related to overcoming addiction.
Daily writing about how you feel, what challenges you face, and what you are doing to overcome the addiction.
Regular attendance at 12-step meetings or other support group meetings related to your addiction.
Daily practice of meditation, mindfulness, or some other form of self-care.
A strong desire to change and a daily reminder of why you want to change and overcome the addiction.
Daily reminders about how overcoming the addiction will benefit your life, including specific examples of things that will be better.
Daily reminders about how continuing to engage in the addiction negatively impact your life, including specific examples of things that will worsen if you continue to engage in the addiction.
Regular exercise, healthy eating habits, and plenty of sleep during your efforts to overcome the addiction.
Daily practice of positive self-talk, including positive affirmations and gratitude for your life and health.
It is important to note that this is not a quick fix. To overcome addiction, it takes many hours of work and commitment. It also takes support from people who are not addicted, such as friends, family, and therapists.
The Value of a Support Group in Overcoming Addiction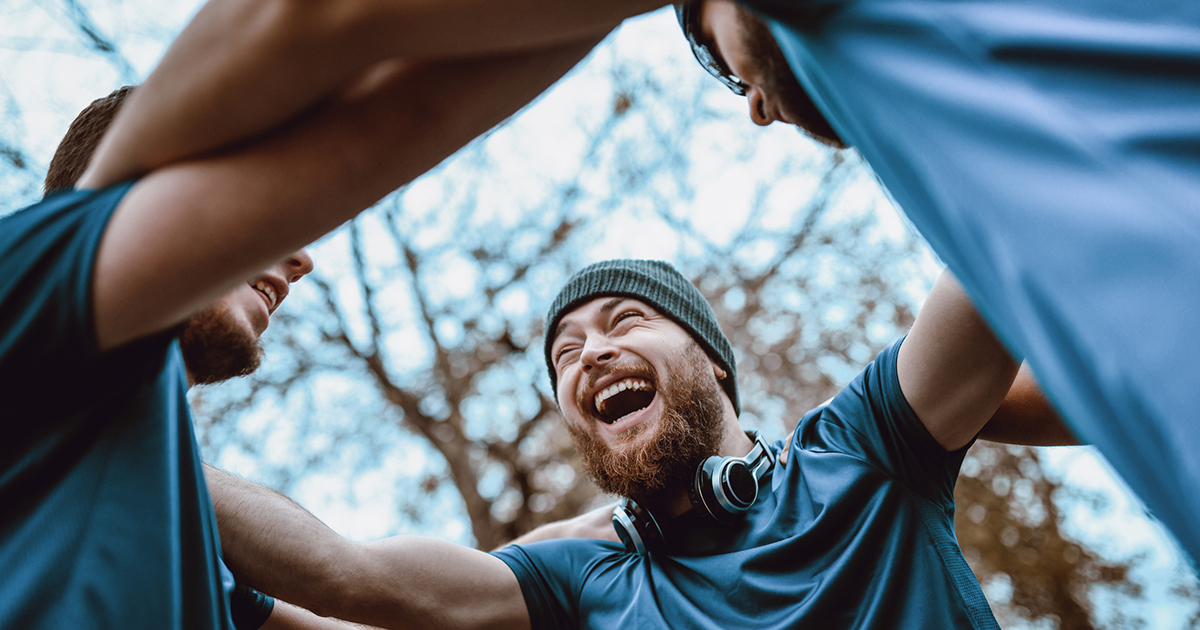 There are many benefits to attending a support group to overcome addiction.[3]Tracy, K., & Wallace, S. P. (2016). Benefits of peer support groups in the treatment of addiction. Substance abuse and rehabilitation, 7, 143–154. https://doi.org/10.2147/SAR.S81535
Some of the most important benefits include:
Sharing your experiences with others who are going through the same thing can be very helpful. It can provide you with support, encouragement, and advice.
Attending a support group can help you learn about the addiction and how to overcome it.
Participating in support groups often have a sponsor system, which means that you can ask a more experienced member of the group to help you through your struggles.
Attending support groups can also help maintain sobriety. It can be helpful to meet with other people who are dealing with the same issues as you, and it can also be an excellent place to find accountability.
Every day when you attend a support group, it is a tangible piece of evidence that you are no longer in denial and are serious about quitting the addiction. The benefits of attending a support group are immeasurable when launching you into your future self where you no longer suffer from the wrath of your addiction.
What Can I Expect During Withdrawal?
When trying to overcome addiction, it is essential to remember that withdrawal symptoms can be very difficult to handle.
While there is no way of knowing precisely what you will experience, there are some general symptoms that can occur during withdrawal:[4]Kosten, T. R., & Baxter, L. E. (2019). Review article: Effective management of opioid withdrawal symptoms: A gateway to opioid dependence treatment. The American journal on addictions, 28(2), … Continue reading
Anxiety: This can range from mild anxiety to full-blown panic attacks.
Depression: This can be mild or severe and can last for weeks or months.
Cravings: The person can experience intense cravings for the substance or behavior they are addicted to, which can be very difficult to resist.
Insomnia: This is common and can lead to other problems, including fatigue and irritability.
Mood swings: The person can experience extreme mood swings, from euphoria to intense depression.
Physical symptoms: These can include nausea, vomiting, diarrhea, and dizziness.
These are just some symptoms that can occur during withdrawal, and they can vary from person to person. Therefore, it is crucial to be prepared for them and to have support from friends, family, and professionals.[5]Kelly, S. M., O'Grady, K. E., Schwartz, R. P., Peterson, J. A., Wilson, M. E., & Brown, B. S. (2010). The relationship of social support to treatment entry and engagement: the Community … Continue reading
How Can I Overcome Addiction?
There are many ways to overcome addiction, but the most important thing is to find a way that works for you.
Some of the most common ways to overcome addiction include:
Therapy: This can include individual therapy, group therapy, or family therapy.
Self-help groups: These groups offer support and encouragement to people dealing with the same issues.
Medication: Some medications can help reduce cravings and other symptoms of addiction.
Detox: This is a process where the person withdraws from the substance they are addicted to.
Inpatient treatment: This is a more intensive treatment that involves the person staying at a facility for several weeks or months.
Outpatient treatment: This is similar to inpatient treatment, but the person goes to a facility for treatment during the day and then goes home at night.
Addiction Timeline
Most people who are going into treatment will spend 5-7 days in detox
30-60 days in inpatient
3-6 months in outpatient care
This depends on the severity of the addition. Moreover, most will say you are in recovery for life…. always taking care of yourself and maintaining your sobriety with groups and support!
Acknowledgement Phase
To begin recovery, one must first recognize an issue, a need to change for the better. This phase can be quick for some and take a lot longer for those who deny to admit they have an issue that influences their life for the worse. Treatment cannot begin without initial acknowledgement.[6]Collinson, B., & Best, D. (2019). Promoting Recovery from Substance Misuse through Engagement with Community Assets: Asset Based Community Engagement. Substance Abuse: Research and Treatment. … Continue reading
Withdrawal Phase
After one acknowledges a problem and a need to change, they engage in some form of treatment. Once treatment starts, and the use of substances ceases, the one in recovery is met with symptoms of withdrawal.
The regimen of substances and nature of abuse dictates the length and severity of withdrawal. For example, opioid withdrawal may last a few days, yet cocaine withdrawal can be longer. Even still, substances like benzodiazepine can last weeks.
Rehabilitation Phase
Sobriety comes with detoxification. But, as mentioned, rehabilitation is more of a lifestyle change than a definitive amount of time. Rehabilitation takes many forms and a range of programs are offered to those seeking treatment and recovery.
Group therapy, cognitive therapy, family therapy, and 12-step programs are a few options offered to those seeking rehabilitation and recovery.
Aftercare/Recovery Phase
Rehabilitation is a lifelong process that requires dedication. While an addiction/recovery timeline will not look exactly the same due to differences in substances used, frequency of use, and an individual's genetic makeup. However, the general phases of recovery remain for all.
Without an initial understanding or identification of addiction, there's no way for a person to proceed forward. However, with help, it's possible to increase awareness and begin understanding the horrible hold substances have on one's life.
After stopping the cycle of addiction and undergoing withdrawal, you'll have a range of options open to you. Remember, like addiction, recovery looks different from person to person. What does not change is the importance of finding treatment that works for you.
There is no one right way to overcome addiction, and the best way to find out what works is to try different methods until you find one that fits your needs. It takes hard work, dedication, and commitment to overcome addiction, but it can be done to position you for success in your future life.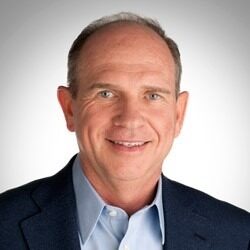 Experienced Chief Executive Addiction Recovery and Mental Health Professional
Business professional in the Addiction Recovery and Mental Health industry for the past 26 years. Caring, compassionate and strongly motivated to make a difference in the organizations I am affiliated with and welfare of the population we serve. Currently focused on advocating, educating and developing projects leveraging evidence based, real time technology to support individuals in recovery.
References

↑

1
Sinha R. (2008). Chronic stress, drug use, and vulnerability to addiction. Annals of the New York Academy of Sciences, 1141, 105–130.

https://doi.org/10.1196/annals.1441.030

↑

2
Laudet, A. B., Savage, R., & Mahmood, D. (2002). Pathways to long-term recovery: a preliminary investigation. Journal of psychoactive drugs, 34(3), 305–311.

https://doi.org/10.1080/02791072.2002.10399968

↑

3
Tracy, K., & Wallace, S. P. (2016). Benefits of peer support groups in the treatment of addiction. Substance abuse and rehabilitation, 7, 143–154.

https://doi.org/10.2147/SAR.S81535

↑

4
Kosten, T. R., & Baxter, L. E. (2019). Review article: Effective management of opioid withdrawal symptoms: A gateway to opioid dependence treatment. The American journal on addictions, 28(2), 55–62.

https://doi.org/10.1111/ajad.12862

↑

5
Kelly, S. M., O'Grady, K. E., Schwartz, R. P., Peterson, J. A., Wilson, M. E., & Brown, B. S. (2010). The relationship of social support to treatment entry and engagement: the Community Assessment Inventory. Substance abuse, 31(1), 43–52.

https://doi.org/10.1080/08897070903442640

↑

6
Collinson, B., & Best, D. (2019). Promoting Recovery from Substance Misuse through Engagement with Community Assets: Asset Based Community Engagement. Substance Abuse: Research and Treatment.

https://doi.org/10.1177/1178221819876575