The best addiction recovery songs can lead to developing new hobbies, exploring old passions, or finding ways to separate yourself from the demands of your day and place your focus inward. Within these "tiny therapies," you can find many ways to continue your recovery work, including arts and crafts, journaling, meditation, physical activity, and even listening to music.
Does Music Help People in Recovery?
Music has long been used as an informal therapeutic tool for songwriters, performers, and listeners alike. You'll find that the artists we will highlight throughout this article have found strength and motivation in writing and releasing their music, and many have done so in hopes that it could inspire others. Many addiction recovery songs can help to remind you that your journey is not a solo one—others have experienced what you're going through and have found success despite their addiction struggles. Other songs can help you focus in your time of need, reminding you that you do have the strength to overcome the obstacles ahead.
So, what makes music so effective? It is easily accessible and extremely diverse, meaning that anyone can find music readily available that matches their unique preferences. This is evidenced by the way we all experience music daily, whether it be listening to the radio in the car, a specially curated playlist at home, via television, movies, and music videos, or even music piped over the loudspeakers in public places. Music is so prevalent because it plays a vital role in influencing emotion—effective at moving a story along in TV or movies, persuading us to make a purchase in a store, and more.
The emotions influenced by music can have therapeutic and psychological benefits, especially for individuals in addiction recovery. In fact, the American Psychological Association has long recognized music as an effective form of therapy for many mental health conditions, including addiction. Connecting with emotions in a healthy way can help you reduce stress, improve your mood, and give you a positive outlet for your creativity.
Another critical aspect of successful addiction recovery is being honest with yourself and others, which includes developing the ability to face your past, realize your truths, and hold yourself accountable for decisions you've made in the past. Music can help facilitate this growth on physical, emotional, and cognitive levels. This includes recognizing and accepting difficult emotions, reducing stress, improving self-awareness, providing an outlet for self-expression, and improving self-esteem.
Finally, the ability to connect to your spirituality and inner self is a crucial component of addiction recovery. Practicing mindfulness is also an important aspect of a happy, healthy lifestyle. Setting aside time for yourself to reflect inwardly is beneficial for anyone, especially if substance use has you neglecting your daily needs. Music can help you make this connection with yourself, allowing true healing to take place. Whether you already know how to sing or play an instrument, choose to participate in group music therapy, or simply enjoy listening to your favorite playlist, music can be a helpful tool during recovery.
Music and the Brain
Long-term substance use can lead to serious side effects that can take years to reverse. Addiction can change the way the brain works, altering neural connections and causing chemical imbalances. In this way, the effects of addiction on the brain can affect decision-making, impulse control, and alter behavior. Addressing these psychological changes can be the most difficult and time-consuming process of recovery.
Music can offer psychological benefits for those in recovery. Music can help improve dopamine release, reduce stress, and even improve brain plasticity—a key factor in recovering from the lasting effects of long-term substance use.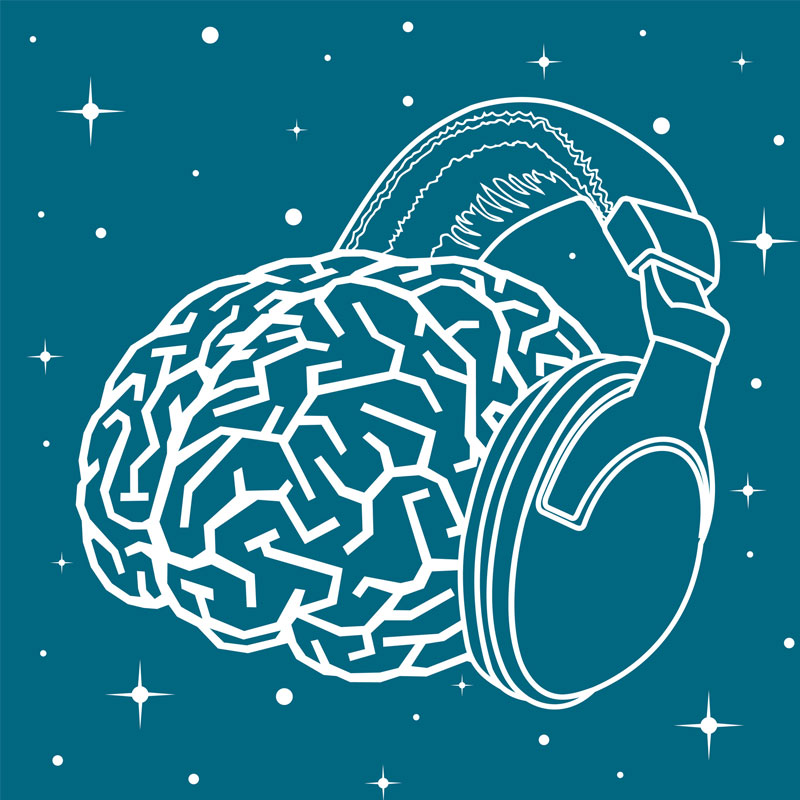 Music can help improve memory and cognitive performance, improve motivation, reduce symptoms of depression, improve sleep quality, and even help in managing pain.
Music Genres Popular with Those in Recovery
One of the wonderful things about music as a therapeutic tool is that there is no one genre that is better than others. Music is all about freedom and personal taste, even when used for therapy. As a result, the best genre of music to listen to is the one you enjoy and have found a connection with.
Whether you love country, pop, rock, or heavy metal, you'll be able to find artists, songwriters, and songs that address addiction. Many even give insight into the personal recovery journey of someone else. Music is about exploration, so take the time to explore different genres, artists, styles, and songs, then identify the ones you connect with. From there, you can create the perfect playlist tailored to what you enjoy.
Top Artists and Songs for Addiction Recovery
Addiction recovery songs span numerous genres, periods, and experiences. Music has the power to transport you to a memory or inspire you to make a change for your future. For those in addiction recovery, this can be a powerful tool for staying focused on your long-term goals, breaking down barriers, and reconnecting with yourself and the world around you.
When you start building your recovery playlist, take a moment to consider some of these artists and songs.
Eminem
For those familiar with this popular rap artist, his struggle with addiction and recovery is well-known; he's even named two top-selling albums after the topics. Throughout his journey, Eminem has been open about the draw of drugs and alcohol, the impact they had on his life, and how his addiction affected his career, friends, and family. After many years of recovery and relapse, Eminem has maintained his sobriety since 2008.
Some of his most popular songs concerning recovery include:

"Going Through Changes"
"Not Afraid"
"Talkin' 2 Myself"
"Déjà Vu"
Macklemore
Macklemore is another popular musician who has been open about the addiction recovery process. In his song "Starting Over" with Ryan Lewis, he discusses the relapse he experienced after three years of sobriety. The song details what led to his relapse, as well as his work to restart his recovery process.
Other songs include:

"Other Side"
"Hold Your Head Up"
Demi Lovato
For those who tend to prefer the pop genre, Demi Lovato can be a fantastic addition to your playlist. This artist has been vocal about her battle with addiction and eating disorders. Her song "Old Ways" is directed at those who have said she'll never change and that she'll always return to her addictive habits. This song captures the experience of those facing a lack of support, as well as celebrating that even when there are doubters, there can still be triumph.
Other songs to consider from this artist include:

"Sober"
"Dancing with the Devil"
"California Sober"
"You Don't Do it for Me Anymore"
"Skyscraper"
Modest Mouse
One genre that is never afraid to address addiction and recovery is rock, and the band Modest Mouse is no exception. The lead singer, Isaac Brock, has been open about his long struggle with addiction. Modest Mouse's song "The Good Times are Killing Me" is thought-provoking because it questions the practicality of drug and alcohol use. It also questions the way some songs and artists glorify the dangers of addiction.
Red Hot Chili Peppers
As a rock staple for decades, the Red Hot Chili Peppers have created music that has inspired multiple generations. In one of their hit songs, "Under the Bridge," vocalist Anthony Kiedis expresses his feelings of loneliness about an ongoing struggle with addiction. He uses this song to reflect on his addictive relationship with narcotics and how his drug dependence affected his life. This song also helped launch the band into mainstream popularity—likely because so many identified with its content.
Other songs to consider include:

"Scar Tissue"
"Fight Like a Brave"
"Otherside"
Linkin Park
This band combines the genres of rock, hip-hop, and electronica to create a unique variety of music that can reach a wide array of listeners. In the song "Breaking the Habit," the band highlights how damaging drug use can be to an individual. This song addresses the feelings of helplessness, confusion, and lack of control and mimics an urgent inner call to end drug use and enter recovery.
Other songs to consider adding to your playlist include:

"Somewhere I Belong"
"Heavy"
Pink
Pink is an American singer-songwriter who thrived in the pop genre while also pushing the norms and expectations of that genre. Her song "Sober" focuses on her desire to feel uninhibited in life without drugs or alcohol. In addition to her songs about sobriety, Pink also uses her music to address issues of self-esteem, self-worth, and the desire to be a strong, independent woman.
Kenny Chesney
In his song "Demons," Chesney asks the listener to think about how they respond to their inner demons. This song is designed to make you question the way you think and the decisions you make concerning how to lead your life. This song also highlights the fact that addiction is a chronic condition. Another song to consider is "That's Why I'm Here."
K's Choice
K's Choice is a Belgian rock band best known for its song "Not an Addict." The track highlights the struggle of deciding whether you are facing addiction by focusing on whether the singer's heroin addiction is as bad as it seems on the surface. The lyrics highlight the inner thoughts that many people in recovery face when trying to justify their actions. This song can help act as a reminder of where you once were in your addiction and can help you see how far you've come.
Additional Songs to Consider
There is so much music available that highlights the struggles and success stories of facing addiction and embracing recovery that this playlist could go on and on.
These songs can provide emotional support and understanding for those moments when it gets tough:

"Hate Me" by Blue October
"You're Not My God" by Keith Urban
"Recover" by Natasha Bedingfield
"Sober" by Kelly Clarkson
"Dare You to Move" by Switchfoot
"Recovery" by James Arthur
"Amazing" by Aerosmith
"Swimming Pools" by Kendrick Lamar
"Fight Song" by Rachel Platten
In addition to these songs, you can find numerous other fan favorites available on various platforms such as Spotify, YouTube, and even
"sober" TikTok
. You can find other individuals in different stages of the journey, learning more about music that helped inspire and strengthen their resolve to stay sober.
Using Music to Help with Addiction Recovery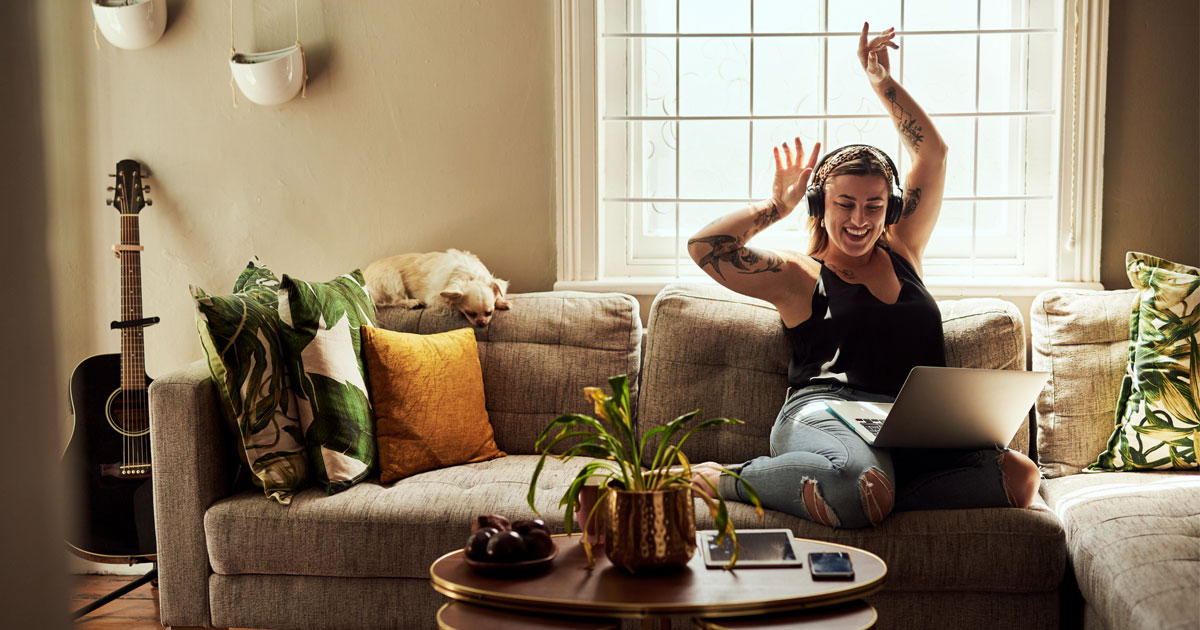 Curating a playlist of songs that inspire hope, peace, and courage can be a powerful tool in managing difficult emotions and triggering situations. As you continue on your path to sobriety, remember that there are many ways to find comfort, strength, and joy – music just might be one of them.
This could be learning an instrument yourself, taking a music class, writing music, or simply sharing your playlist with others. Discovering a healthy passion supports recovery, so why not try it?
---
Sources