Deen Castronovo of Journey Rocks Sobriety and Spirituality on Stage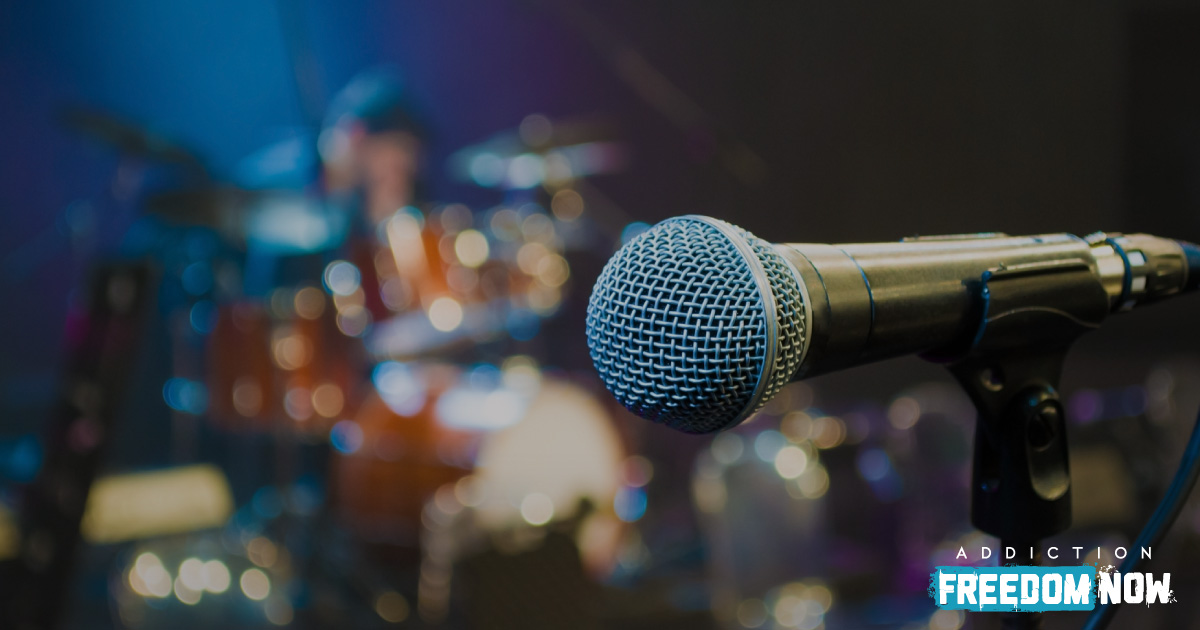 Many musicians believe that their talent is fed by alcohol and drug use. Even if I believed that misnomer, the performance I saw here in Phoenix at The Van Buren on March 1 wholeheartedly debunked that theory. Journey vocalist and drummer Deen Castronovo is to blame. Anyone in attendance for that show or the other stops in the Journey Through Time tour can undoubtedly attest to this. In fact, the experience was as if someone lit my soul on fire, melted my consciousness and set my spirit free. Who wouldn't want a piece of that? And Castronovo delivered, honestly.
I was there with three of my dear friends. But I knew some things about the drummer that they didn't. And though I wanted to tell them his story during the show, the sounds of classic rock bellowed wall-to-wall and his past indiscretions were to remain silent. But that was then.
Here and now, I want to tell you what happened to Deen Castronovo. Because it could easily happen to us all—the good, the bad, and the redemption.
The Beat of a Different Drum
You don't have to be a Journey fan to find personal parallels in this story. But I don't understand why anyone wouldn't love the evolution (pun intended) of this band. They don't make musicians like this anymore and they certainly don't support one another through life's trials and tribulations like they did, and still do. Just ask Castronovo; he'll tell you.
"They loved me and cared about me as a man — not just as a drummer and singer — to release me to get me the help I needed," said the drummer of Journey in a Billboard interview about his being fired from the band in 2015.
There are numerous articles and interviews that depict the hills and valleys that make up a rock 'n roll artist's life. Some may paint an envious road lined with a never-ending supply of ego and the decadent accoutrements that often come with the lifestyle. But that was not what Castronovo lived for.
His path was simpler — his temporary fall from grace, near catastrophic. And so it goes with drug and alcohol addiction.
Addiction by Accident, On Purpose
After more than 22 years "on and off the wagon", Castronovo has had his share of personal scares. But the most recent and long lasting relapse made an undeniable and life-altering impression on him, for good.
In June of 2015, he found himself in handcuffs for the physical harassment and assault of his then-girlfriend-now-wife Deidra. Soon after the arrest, the additional charge of rape was included in the indictment. 15 days in jail and two months later, he found out that he was fired from Journey while in drug rehab. Two months after that, he was sentenced on multiple counts though to lesser degress based on a plea deal. He has focused on his addiction recovery since then and is committed to doing what he can to help others avoid this same cycle that usually ends in a downward spiral.
But with so much talent inside of Castronovo, you might be wondering how and why this could happen?
Either You're Working the Program or….
"One drink won't hurt, and one drink turns into ten bottles," he tells AntiHero magazine. He went on to explain that he was a functioning addict. "When I went on the road, I did nothing. I brought my A-Game with Journey, I didn't screw it up at all." But much of his downfall would happen when the dust would settle once he was back home.
Like many other people suffering with chemical dependency, his need for prescription pills after hip replacement surgery in 2013 and back surgery the year before that didn't do him any favors. The pain and the addiction weren't managed well and once his prescribing doctors took him off the legal meds, he turned to the black market for relief.
He stumbled into 24 days of hell doing meth that turned his solid career and personal life, upside down. Castronovo takes ownership of every gut-wrenching moment.
90 Days to Set Things Straight
"After 30 days I was clear enough to retain what they were teaching for the next 60 days. I've done 30-day stints. They don't work for me," Castronovo explained how this time in drug rehab was different.
With more three years of sobriety under his belt, he now knows enough to stay away from his triggers, such as turning down invitations to meet with his fan base at the local bar.
Love Is the Answer
Many people believe that an addict needs to hit rock bottom before he looks at sobriety as a viable option. But everyone's rock bottom is different and often, the bottom is too late. As addiction escalates, so too does the risk for overdose. And because drug and alcohol addiction are recurring illnesses, the cure lies in one's ability to manage the disease.
A key to maintaining recovery is through support networks, finding a life purpose and living it completely. Castronovo has the loving and grounded acceptance from his wife Deidra, his children, and his industry peers. He has long been a man of faith and his spirituality keeps the serenity of clean and sober clear as day.
Personal gratitude runs deep.
Never Say Never
According to Castronovo, he'd knew never be allowed back into Journey again. He blew the privilege and "tarnished their name".  However, the Universe had something bigger and better in mind that went far beyond what he and his fans could have ever envisioned.
Forgiveness casts a much wider net. It's beautiful to see and hear through the rich, distinctive instrumentals and romantic crooning that the recent Journey Through Time tour and Castronovo shared with their audiences.
I don't wonder if most of the crowd knew about Castronovo's recent tribulations. I'm sure they didn't. I sat (and stood) in awe of the performances from Journey founding members Neal Schon and Gregg Rolie, Deen Castronovo, and bassist Marco Mendoza and felt so damned lucky to have that experience.
Pure, Unadulterated Joy
As Castronovo took some of Steve Perry vocals to task and made them his own, I was overwhelmed with feelings of fortune in being able to witness how deeply good sobriety can be. It was like rooting for an underdog when the odds are against him and seeing him victorious.
The more he sang and the longer he played, it became evident that the demons that may harbor in each of us are no match for the strength and the power that truly lives within. Castronovo feeds sobriety and his personal passions with regular drop in visits to NA and AA wherever his life takes him.
With each song's end and subsequent round of applause and whistle cheers, I marveled at his perseverance. With each encore, I wanted to shout above the others and tell them how truly great Castronovo was.
When I really think about it, I suppose this article is just my way of letting you know that I believe each of us has some Castronovo inside. How would I define that? I'll let him do it by sharing a quote that he holds dear.
"Live your bliss."