Making the decision to pursue recovery from substance dependence is a huge step in and of itself. In addition, the uncertainty of the situation can be challenging to handle for many individuals entering recovery.
Before you even begin your recovery program, however, there are a few things you need to take into account. If you are entering into a residential program, you will be staying at the recovery center, which means you are going to receive inpatient care.
To ensure that you are as prepared for residential or inpatient rehab as possible, consider the following advice. Also, it's worth noting that although this article was written for individuals going into a residential treatment program for the first time, these same questions are also asked by the parents, spouse, friends or other loved ones.
So, if you are researching how to help a loved one prepare for rehab, this advice is for you as well.
How Do I Prepare for Rehab?
Before entering rehab, being (and feeling) prepared can make the process far more manageable in most cases. We recommend you take the time to understand the program you're entering into and the levels of care recommended for you.
Also, it is a good idea to pack all the rehab necessities to make your stay as comfortable and uncomplicated as possible.
Remember, planning for addiction treatment isn't a waste of your time—far from it. As soon as you have made the brave choice to enter recovery for substance dependence, try to get started on these tasks. You will be grateful later that you did.
It is worth noting that it's normal to feel nervous or anxious before entering rehab for the first time. This is not a sign of weakness. Instead, it is a typical reaction to starting on such a monumental, life-changing experience.
What Do I Say If I Don't Want People to Know I'm Going to Rehab?
If you are feeling uneasy about telling your friends and family about your plans, that is also perfectly normal. You might not even know how to begin talking about your recovery or your plans to enter rehab. Also, you don't have to announce to the world you are going into treatment. Your health is personal and private to you and no one needs to know why you need time or where you are going. If you are concerned at all, simply tell people you are taking a medical leave of absence and leave it at that.
However, also remember: there is no ego or pride in recovery. If you want to get better, you're going to have to be honest with yourself and the people you love.
So much stigma exists around recovery, the perception can actually be a barrier to getting help. And, that's SAD! Addiction is a disease. One you didn't choose. Getting help for it when you need it might take vulnerability, but that doesn't make you a bad person. And, going to rehab doesn't make you look bad, it makes you look brave! Because, that's what you are!
How Rehab Works: The Fundamentals of Recovery
As we mentioned, the uncertainty of the situation can make entering treatment feel incredibly daunting. For this reason, when you have a clearer idea of what to expect, you may feel a bit more relaxed about the process.
At the core of any rehabilitation program, there is a simple tenet:
Teaching the substance-dependent individual how to live their life without using drugs or alcohol.
Further, treatment will help these individuals understand that it is possible to reach a point where they are no longer dependent upon drugs or alcohol. Whenever you are beginning to feel demotivated or are tempted to relapse, this is something important to keep in mind.
Honesty is another core aspect of substance dependence treatment, no matter what substance you are recovering from and no matter your reason for using that substance in the first place. When we say "honesty" in this context, we are referring to honesty toward yourself.
Much of the time, entering treatment can be difficult because individuals must grapple with the gravity of their situation. Although simply entering rehab is a positive sign that you are becoming more honest with yourself, you could very well still be struggling. But that's what rehab is here to aid you in combatting.
What should you expect from rehab?
The specifics will vary depending on the treatment program or rehabilitation center you enter. However, some factors are just about universal. Here are some key points to be aware of when it comes to the treatment program you are about to begin.
Inpatient Rehab Facility Admission and Intake
The admissions and intake processes comprise an important foundation for any successful rehabilitation program. This stage of the process will encompass the first few days of your time in rehab, as well as some actions taken before the start of your program.
It's vital that your first few days in a rehabilitation center lay the necessary groundwork to ensure that you have the best possible experience and outlook. In particular, your rehab program should be helping you become comfortable with the program and adjust to this new way of day-to-day life.
In addition, the medical team must be aware of your history to provide you with the best possible care. During this stage, the medical team will better understand this information before moving forward with your unique treatment plan. Therefore, it is critical that both the therapists and medical staff understand your drug history, medical history, and mental health situation.
Typically, rehabilitation programs will incorporate a pre-intake assessment for this stage of the process. You will generally be performing this assessment over the phone after you have been officially admitted into the program. You'll likely need to complete a biopsychosocial assessment, in particular.
Medically Supervised Addiction Detox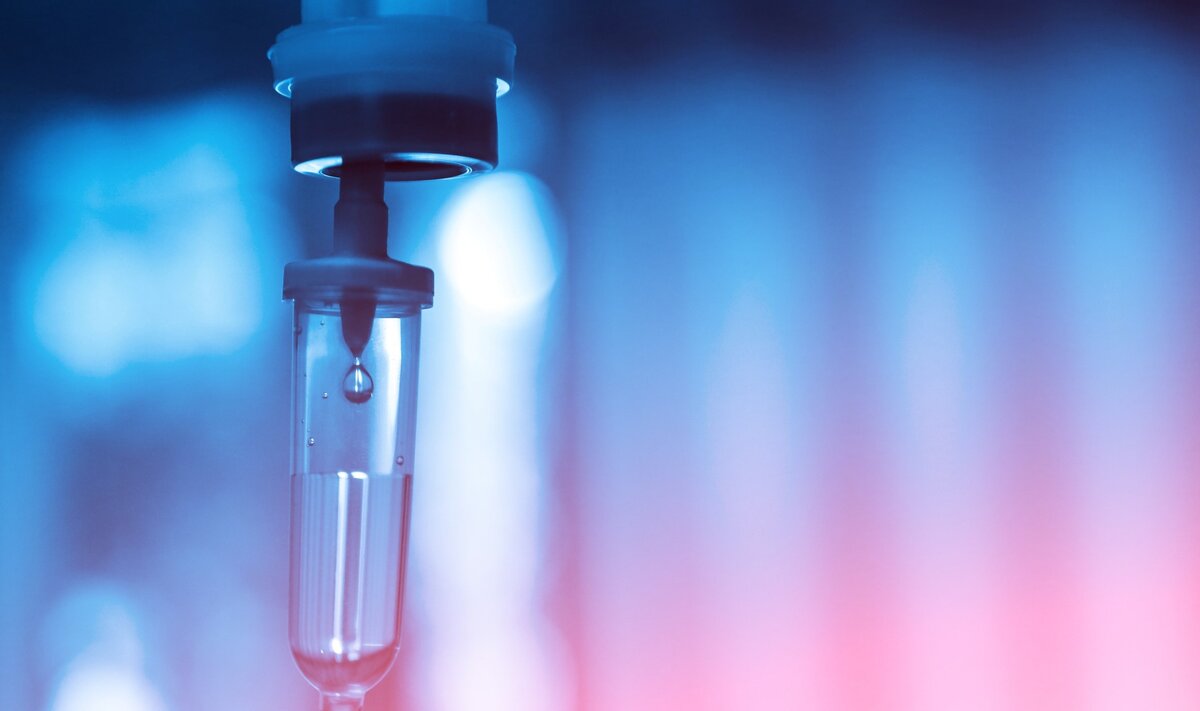 Much of the time, individuals entering rehab treatment for substance dependence will be experiencing physical dependence. If this is the case, there is a significant probability that the patient will be suffering from withdrawal symptoms.
Fortunately, rehab centers will do their best to minimize symptoms as a patient enters the program. Following the initial diagnostic evaluation, these individuals will be started on a detox program, which will be customized and look slightly different for everyone in the program, although generally, it will involve medication to reduce the effect of withdrawal symptoms, as well as psychotherapeutic care. Programs that use medically assisted treatment for withdrawal from alcohol or opioids have better success numbers than do programs that don't use it.
Group Therapy and Individual Counseling
Individual Therapy in Residential Care
This stage will typically begin after the detox program has been successfully completed. Counseling and therapy are far from one-size-fits-all treatments. To begin, you will likely be undergoing a combination of individual and group therapy.
Further, there is far more than one style of therapeutic intervention that you could experience in rehab. Therefore, there is a good chance that you'll be engaging in a mixture of both traditional and holistic therapy methods.
In many ways, this particular aspect of the rehabilitation experience will be at the core of your overall experience with the program. Much of the time, substance dependence issues come bundled with other mental health conditions, as well as trauma in the individual's past. To succeed in recovery, your treatment must get to the core of the issue to help ensure long-term sobriety. In therapy and counseling, these issues can be addressed and tackled as necessary.
A f t e r c a r e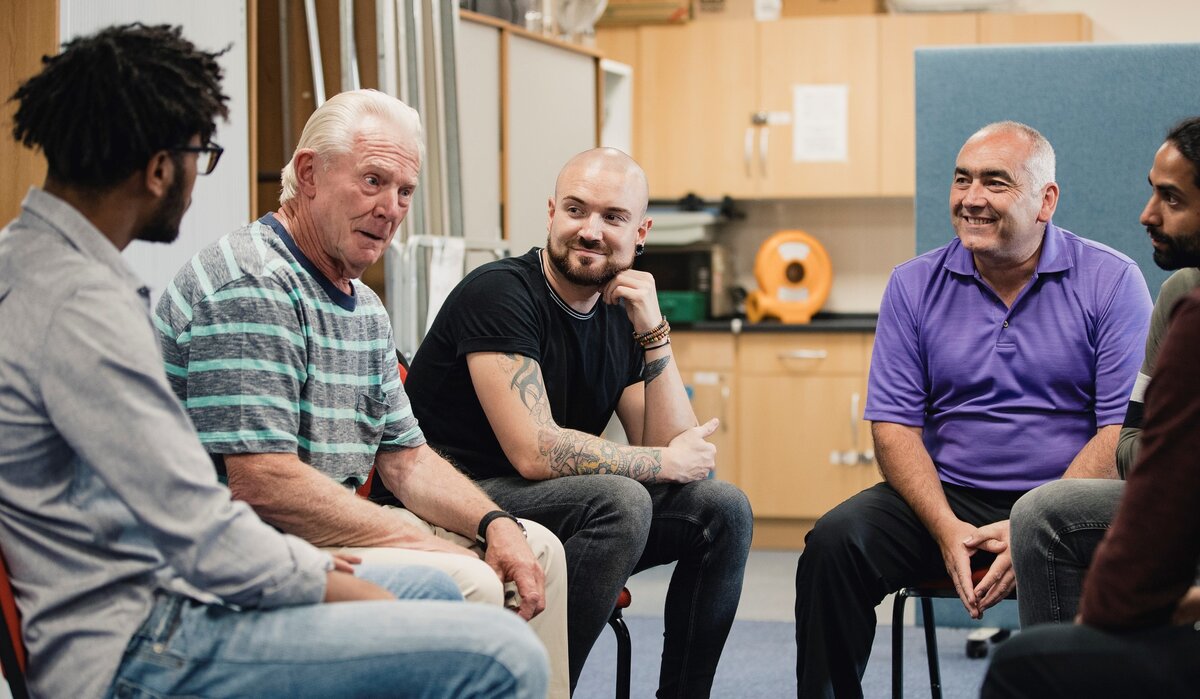 As the name would imply, aftercare is what occurs after you leave the rehabilitation program. Even after you have exited rehab, the road to recovery continues. To have the best chances of long-term sobriety, you should continue to tend to yourself and receive support for your situation.
Aftercare programs come in a variety of forms. These programs will help maintain patient connections. For instance, peer support groups are a popular form of aftercare treatment—plus, many individuals involved in support groups find them highly motivating and beneficial for maintaining sobriety after rehab. Some facilities maintain alumni groups and offer regular alumni meetings, events and support.
Other forms of outpatient therapy are often a component of aftercare. Further, some people may benefit from other treatment services and services, such as acupuncture, yoga, relapse prevention classes, mindfulness and meditation, nutrition and physical fitness, art classes and more.
Because someone with a substance use disorder will need to avoid placing themselves in situations that could trigger a relapse, this often means they need to develop new hobbies and interests- along with coping skills.
Managing Work, Family, and Financial Obligations
While the specifics depend upon your life circumstances, everyone will have either work, family, or financial obligations to handle before they enter rehab. Typically, this involves a combination of more than just one of these areas.
Try to begin taking care of these arrangements as early as you can once you have decided to enter rehab. That will save you a lot of stress so that you won't have to rush around figuring out arrangements at the last second. This is something that must be done.
For instance, if you are a parent, you'll need to find care for your children. Fortunately, there are several potential childcare options for you to consider before entering rehab. If possible, leaving your children with someone they feel safe with is the best option. This could be a spouse or another relative, for example. Still, this isn't always a possibility for every parent entering rehab. In some cases, rehabilitation facilities offer child care services, which might be a good option for them as well as you. Have any pets? Make sure you have found someone to care for them while you're in rehab.
On the financial side, you don't want to end up falling behind on bills while you're in rehab. To avoid this problem, make sure to set up automatic payments in advance.
Many people entering rehab also worry about work or losing their job. Worrying about how your employer will react when you tell them about what's happening is also quite normal. However, thanks to the Family and Medical Leave Act, as long as you have had your job for at least a year and your employer has at least 50 employees, you'll be entitled to up to 12 weeks of medical leave. Depending on your employer, they could even offer additional time.
Don't be afraid to let people know that you're entering rehab. After all, you're actively doing something meant to better your life. This isn't something to be ashamed of, as it's an incredibly admirable step to make. Plus, open communication with your friends, family, and employer can make the stress of entering rehab more manageable. No one likes to feel that they're hiding things, and this can only add to any anxiety you might already be feeling. Importantly, it is far easier to stick to a treatment plan when you're receiving support and encouragement from those around you.
What to Pack for Inpatient Treatment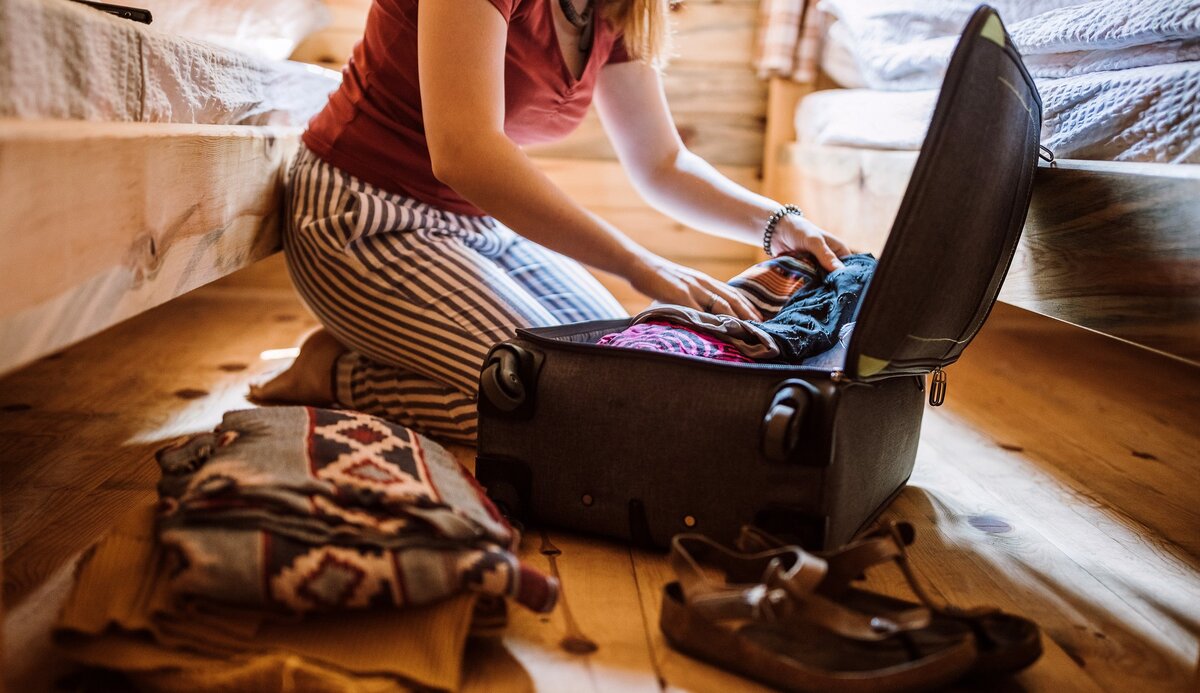 Before beginning treatment at an inpatient facility, it's vital to pack all the necessary items—as well as some items that may make the situation a bit more relaxing. Just remember, most facilities don't allow patients to keep devices with internet access. So, you likely won't be able to have your phone on you during rehab.
The Essentials
To start, here are some of the essentials you should always take along to rehab:
Current prescription medications
Insurance cards
Hygiene and grooming products
A record of any important contact information
Comfortable clothing
Either a credit card or a loadable debit card
A list of contacts
Books, magazines, a journal
Also, Consider Bringing These Items
Some other items you might consider bringing along are:
An MP3 player (without a camera)
Cigarettes, if you're a smoker
Slippers
A bathing suit (make sure it's appropriate)
A sweater or jacket (or something heavier, depending on where you'll be staying and the time of year)
However, keep in mind that the inpatient programs across the US vary greatly and what they do and do not allow and suggest at their facilities will also vary. So, it's important to get a specific list of what to bring and what not to bring to rehab from the staff at the facility you will be staying at.
Preparing for Rehab is Also Emotional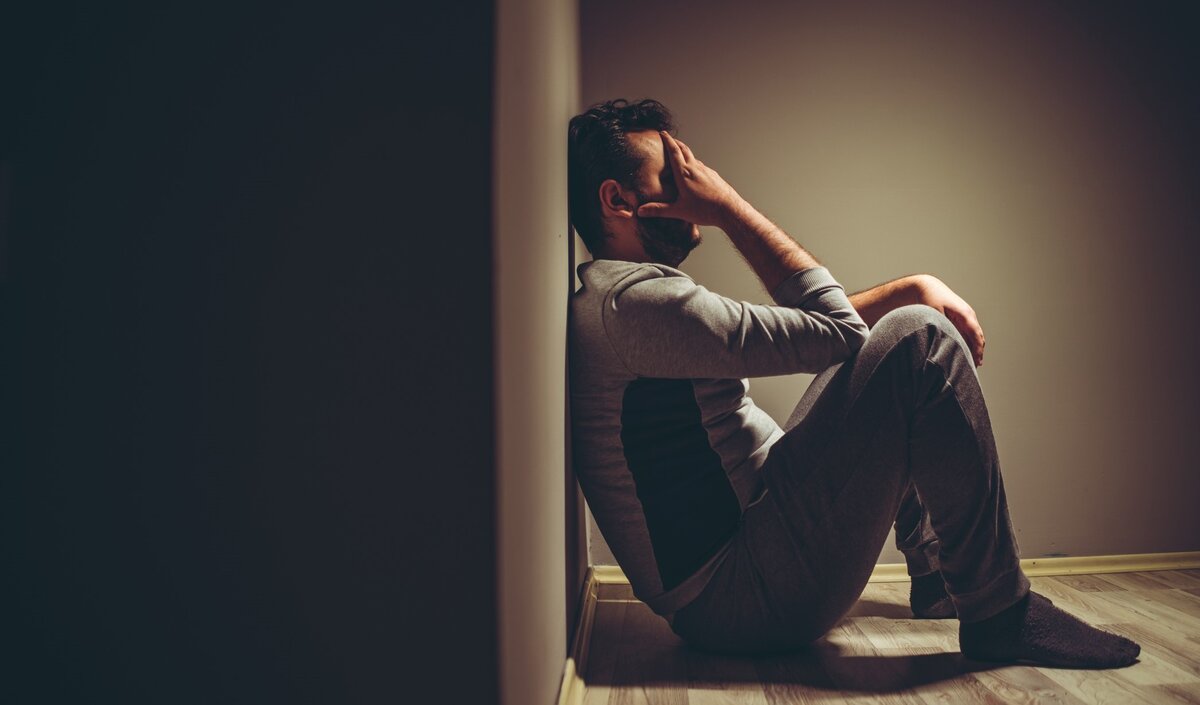 We get it. Beginning rehab can be a scary experience for many individuals beginning recovery from drugs or alcohol. In part, there is a heavy sense of uncertainty, as many people don't know exactly what to expect or how to appropriately prepare. In fact, the person going into care may not even be in the right emotional state of mind to make the proper preparations. That's normal.
If you are preparing for recovery, don't worry if you don't know exactly what to do. Rely on the professionals and don't hesitate to call for help. That's what they are there for. It's literally their job!
Best of luck on your recovery journey. Stay strong! We're rooting for you!